While many people felt worried seeing their favorite stars Lionel Messi, Cristiano Ronaldo, and Neymar leaving the FIFA World Cup pitches much earlier than expected or forecasted, some young football stars stood out to prove that they deserved equal, if not more, attention from the media and fans. They impressed audiences with their great skills, superb goals and have shown the world that they are the future superstars.
Kylian Mbappe (France)
There should be no doubt that Mbappe, is the most brilliant player of his generation. Born in 1999, the Paris Saint-Germain (PSG) forward has become the world's second-most expensive player after his loan from AS Monaco to the capital club turned permanent this summer.
In the 4-3 thriller against Argentina, Mbappe scored twice and set up another for Antoine Griezmann, becoming the first teenager to score a brace in the same World Cup match after Pele. After the match, Mbappe finally made his place in the starting line-up permanent and earned France the World Cup after 1998.
Aleksandr Golovin (Russia)
Although the hosts were eliminated by Croatia on penalties in the quarter-final clash, this couldn't shadow the majestic performance of Golovin. Golovin is considered by many as the most brilliant Russian player in the last decade after Andrey Arshavin. It's not difficult to conclude that he usually did a good job.
In the emotional opening match in which Russia crushed Saudi Arabia 5-0, Golovin dominated the front pages although Denis Cheryshev, who replaced injured Alan Dzagoev, was rated the man of the match. The playmaker now is solely linked with a summer move to Serie A giants Juventus. The Bianconeri have offered 20m to CSKA Moscow for Golovin, but after his stunning performance in this World Cup, a higher price is expected.
Hirving Lozano (Mexico)
Mexico defeated defending champions Germany 1-0 in their opening match of Group F, and it was Lozano who earned the sole goal through the counter. Lozano is small, fast and has a seemingly uncountable bag of tricks. As a winger, his footwork, agility, and passion to drive forward with the ball lead Mexico to the last 16 clashes. It is heard that Manchester United and Arsenal have appeared in the battle to sign the PSV Eindhoven attacker.
Harry Kane (England)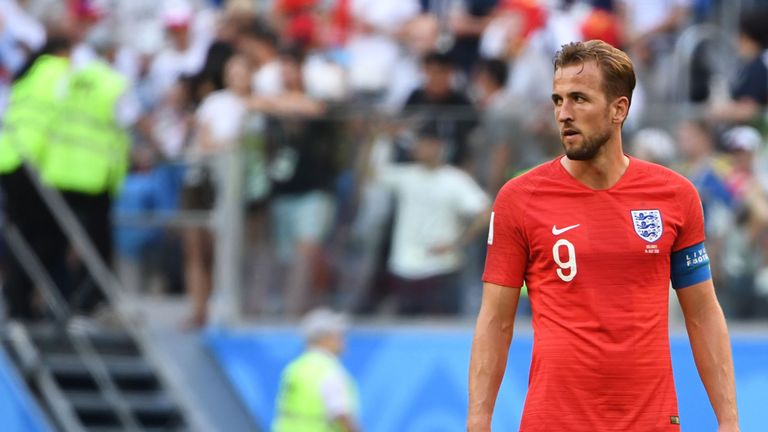 After scoring the highest number of and winning the golden boot, there is no doubt that the England captain still has the potential to highlight. Kane earned 41 goals in 48 matches across all tournaments for Tottenham Hotspur in the 2017-18 season. Now he has impressed and brought this form to the England national team and made his way to become the top scorer of the 2018 World Cup with six goals from just four games to win the golden boot. His leadership, self-control and finishing skill have helped England move on to the semi-finals, the best record since 1990.