February 4, 2015
Cam Newton Out After Surgery
Author: admin
---
---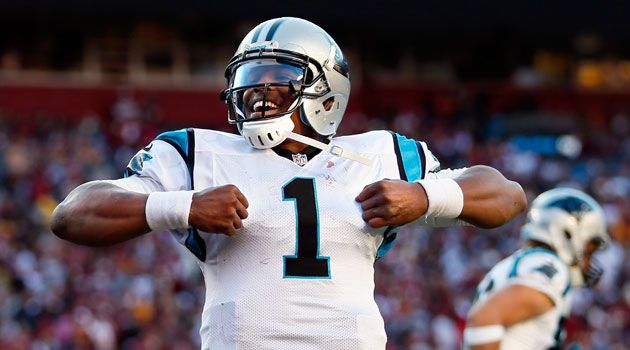 We all know when Cam Newton's performing well he likes to celebrate with a 'Superman' like gesture, but the latest revelation would be the ultimate telling factor that Newton may have super powers. The Carolina Panthers quarterback underwent surgery last week to fix an injury in his ankle, but it turns out that injury has been something Newton has played on since he was at Auburn. Turns out that Newton has been dealing with the same ankle injury every year of his professional career and each off-season he felt as though some rest would help it heal, but this year it needed something more. The surgery occurred last week and will put Newton out of action for four months until the start of July training camp, but there is a possibility that he can begin throwing before then. Getting back in a healthy, timely manner could be crucial for Newton who could use all of the time he can get in order to get work in with his new set of wide receivers. Of Carolina's receivers last season, Steve Smith was released and Brandon LaFell, Ted Ginn Jr. and Domenik Hixon all went on to sign with other teams through free agency. The Panthers also signed Tiquan Underwood and Jerricho Cotchery, but that won't be quite enough for them to push forward with and they are expected to select one receiver in the NFL Draft and possibly sign another one. That is a whole new corps that Newton will have to get some work in with in order to build that timing and relationship aspect. While each off-season Newton would just rest his ankle, this time it was too much and the doctors had to step in. Now, if Newton can come back healthy and work well with a new set of receivers, there may be a chance for him to take his Panthers further this season.
---
---
Lionel Messi Praises Cristiano Ronaldo After The Later's Hat-Trick
Cristiano Ronaldo's Hat-Trick Brings Tears Of Joy In Girlfriend Georgina's Eyes
2022 World Cup -FIFA Considering Oman and Kuwait As Host
Real Madrid - Can Dynasty Be Demolished In Humbling 90 Minutes?
The Shining Stars Of 2018 Soccer
49ers: Quarterback Battle between Gabbert and Kaepernick
The Truth Behind The National Anthem Protest of Colin Kaepernick