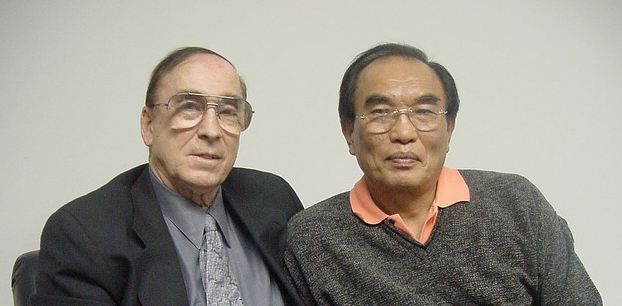 When it comes to scouting internationally, there is nobody better than Ray Poitevint. After quitting a high-paying sales job in 1961 to become a scout for the Baltimore Orioles, Poitevint has spent many years with multiple teams finding some of the best talent around the globe. In Baltimore, his most notable find came in the form of Dennis Martinez, the pitcher who spent 22 years in the league that included 4 All-Star selections and seven 15-win seasons.
Poitevint's next stop was with the Milwaukee Brewers where he signed Teddy Higuera, David Green and others. Other names that are associated with Poitevint are Eddie Murray and Doug DeCinces, both being very accomplished players.
Recently, he was associated with the Million Dollar Arm contest that brought both Rinku Singh and Dinesh Patel to the Pittsburgh Pirates as the first Indian nationals to ever sign with an American sports club. The number of players that Poitevint has brought over from different areas is astounding and he is a very well-respected member of the scouting community.
His international connections have always run strong through each organization he's been in. Along with the names mentioned, he's had a hand in signing pitchers Juan Nieves, Hideo Nomo, Jin Ho Cho, Tomo Ohka, Sun Woo Kim and second baseman Tadahito Iguchi.
Now, Ray Poitevint takes his multiple World Series rings and decades of experience back to the Baltimore Orioles to work with Dan Duquette, who is the current general manager of the Orioles and first worked with Poitevint with the Brewers. On a day when the Orioles make Poitevint's hire official, they also sign Taiwanese left-handed pitcher Chen Wei-yin, a 26-year-old who is 36-30 on his career in Japan.
As Poitevint sets off with the Orioles in his role as Executive Director, International Baseball, the team can feel comfortable in knowing that Poitevint provides them an amazing connection to the international scene. Along with signing multiple players from other countries, he's also placed over 50 players from American baseball clubs overseas to play on Japanese teams in order to tap into their potential.
It already seems like this move is paying off for the Orioles with their recent addition of Wei-yin and his lifetime 2.59 earned run average, 90-92 mile per hour fastball and an "out pitch" breaking ball.
Yes, the Orioles international scouting is in great hands with Ray Poitevint.
By: Brandon Williams