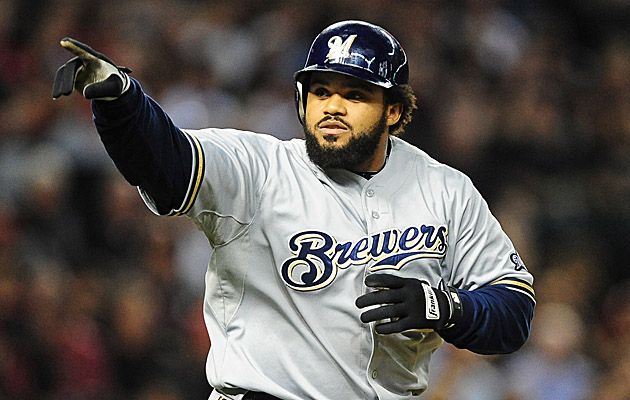 If you thought Prince Fielder was big, wait till you see his brand new contract.
Fielder is going to join the Detroit Tigers to the tune of nine years and $214 million. Batting in the middle of the lineup along with Miguel Cabrera, Fielder will provide another power bat and a switch the American League could even prolong his career.
The signing comes on the wake of star designated hitter, Victor Martinez, suffering a knee injury that could force him to miss the entire season. The move may also force Cabrera over to third base, a position he has played before.
On his career, Fielder has played almost 1,000 games, hitting for a .282 average and 230 homeruns. He has also added 656 runs batted in and has a .540 slugging percentage.
Adding a player of Fielder's caliber to the lineup along with Cabrera will do wonders for the Tigers. Add in the ace-pitcher Justin Verlander and the Tigers are a threat to push for a playoff run next season. They would need big production out of Fielder to get the return on the huge contract they're giving him.
The amount is huge, but so could Prince Fielder's impact on the team and the possibility of a deep playoff run is worth the investment. With Albert Pujols receiving a $240 million contract and now Prince receiving a contract for $214 million, who comes with the better value?
Who would you take for the contract given: Pujols or Fielder?
By: Brandon Williams