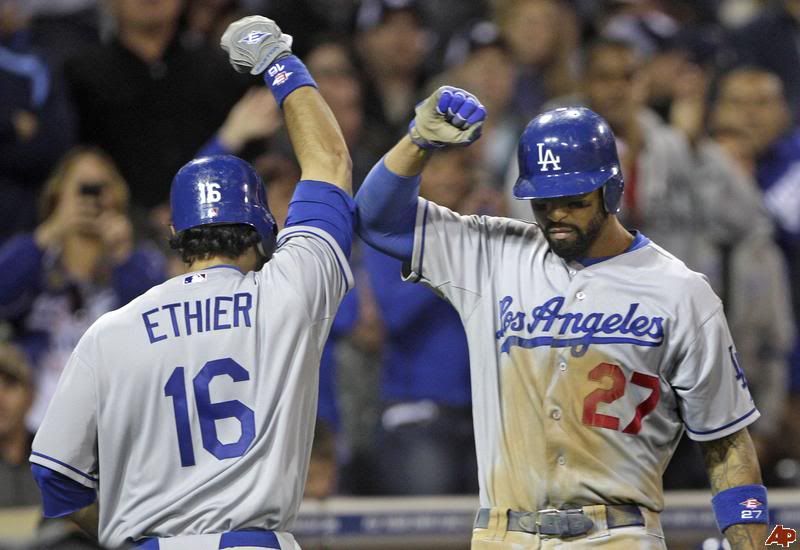 The 2012 Major League Baseball season is underway and the Los Angeles Dodgers are off to a red-hot start behind the bat of Matt Kemp.
On Sunday, the Dodgers won their ninth game of the season to start off 9-1. Kemp hit another home run to give him six in the first 10 games, including four home runs in the past three. To go with his home runs, Kemp is batting .487 from the plate with 16 runs batted in.
On a day that was tribute to the great Jackie Robinson, the Dodgers took a 5-4 win over the San Diego Padres after a triple play ended the top half of the ninth inning and Dee Gordon singled home a run in the bottom half to break the 4-4 tie.
The triple play occurred in a bizarre way that had everybody scratching their heads, but veteran catcher A.J. Ellis did the right thing to keep playing the game and letting the umpires sort out whatever they needed to.
The 9-1 start is the best for the Dodgers since 1981 and Kemp is starting right where he left off last season in which many thought he should have won the MVP award.
Here is a video of the Triple Play, let us know what you think.
http://www.youtube.com/watch?v=4EUwprC9nM4 Video credit to TMZNews411 on YouTube.
By: Brandon Williams Member of the Football Writers Association of America