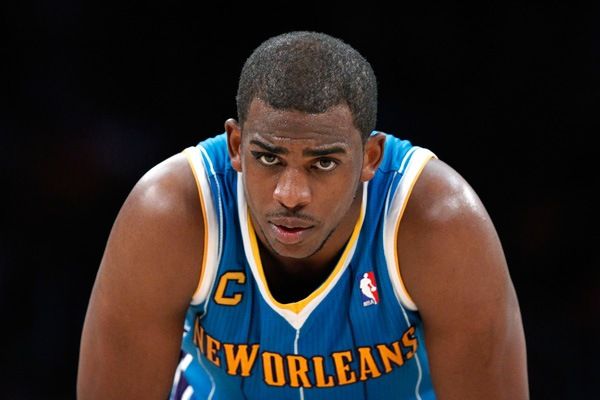 It's been a long, strenuous process, but Chris Paul is finally on the move. The All-Star point guard moves on from the New Orleans Hornets and will be playing at the Staples Center this season for the Los Angeles Clippers.
In order to acquire Paul, the Clippers traded guard Eric Gordon, center Chris Kaman, forward Al-Farouq Aminu and Minnesota's unprotected 2012 first-round draft pick to the Hornets. The deal signifies the end to the drama that has been a Chris Paul trade.
Previously, a deal that would have landed Paul with the Lakers was vetoed by NBA Commissioner David Stern, who cited "basketball reasons" as to why the trade was vetoed. Then, the Clippers were discussing a deal with the Hornets, but felt the asking price was too much and bowed out of the talks.
The deal that occurred last night is similar to the one the Clippers and Hornets originally talked about, with the only change allowing the Clippers to keep guard Eric Bledsoe.
Now, the Clippers have a viable tandem in Paul and forward Blake Griffin, who should flourish with arguably the best point guard in the game passing him the ball. Suddenly, the Clippers look to have a formidable team that could contend for years with Paul and Griffin, and the recent addition of Caron Butler, a forward who has averaged 16 points per game over the course of his career.
It seemed like it would never happen, but finally, Paul is out of New Orleans.
The Clippers now have four point guards on the roster with Paul, Bledsoe, Mo Williams and recently claimed Chauncey Billups. Although, Billups may be able to play the two-spot along with Randy Foye, giving the Clippers a solid lineup completed by resigned center DeAndre Jordan.
The move gives the other L.A. team a great match-up for the Los Angeles Lakers, who have owned the spotlight over the Clippers for many years.
Many believe that for the deal to be worth it on the Clippers end, they would need Paul to sign an extension.
With Chris Paul running the floor, the Clippers are hoping to finally hang a banner or jersey of their own in the Staples Center rafters that is currently dominated by Lakers' purple and gold. Is Chris Paul the missing piece to get the Clippers to the playoffs and beyond? Blake Griffin and DeAndre Jordan sure think so and are excited to make Los Angeles "lob city".
By: Brandon Williams