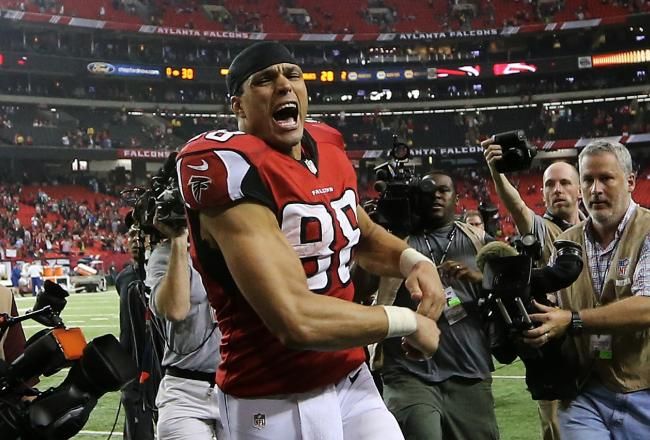 There was plenty to be excited about over the weekend in sports and we're going to breakdown all of the weekend happenings, along with what to expect in the coming weeks.
Patriots, Ravens, Falcons and 49ers Move on to Conference Playoffs
In the AFC Conference matchup, the New England Patriots will take on the Baltimore Ravens in hopes of making the Super Bowl for a second straight season. The Patriots beat the Houston Texans in a 41-28 victory yesterday. Meanwhile, the Ravens needed to go into a second overtime in order to beat the Peyton Manning led Denver Broncos 38-35.
For the NFC, the Atlanta Falcons will take on the 49ers after a great weekend for both teams. The Falcons had a spectacular game against the Seattle Seahawks that came down to the wire for both teams. The 49ers relied on a huge game from Colin Kaepernick as he threw for 263 yards and ran for 181 yards while compiling four total touchdowns (two throwing, two rushing) to defeat the Green Bay Packers 45-31.
Lakers End Skid, Thunder keep Rolling
After a six game skid, the Los Angeles Lakers finally put on a solid performance in their 113-93 win over the Cleveland Cavaliers. The Lakers had six players score in double digits and got 37 points off of the bench as they went on to win just their 16th game of the season. The Cavs were led by Kyrie Irving and Dion Waiters, who both scored 15 points while Alonzo Gee added 14 points of his own.
The Oklahoma City Thunder won their league-best 29th game with an 87-83 victory over the Portland Trail Blazers. Led by Kevin Durant's 33 point performance, the Thunder had a shooting percentage of 45.1% compared to the Blazers' 36%. LaMarcus Aldridge did all he could for the Blazers, putting up 33 points of his own to go with 11 rebounds.
NHL Hockey is Back
It is official, the NHL is back and camps have officially opened. Now, the season which will have a 48-game regular season will begin on Saturday. After a long lockout, the sides finally agreed to a required memorandum of understanding on Saturday night and made the end of the lockout official.
The end of the regular season will occur on April 27, with the playoffs beginning on April 30. The latest the Stanley Cup finals will end is June 28 and free agency will open July 5. Overall, there will be 720 games played over the 99-day regular season.
By: Brandon Williams
Member of the Football Writers Association of America