February 4, 2015
Robert Gesink and Bauke Mollema Get Contract Extensions with Rabobank
Author: admin
---
---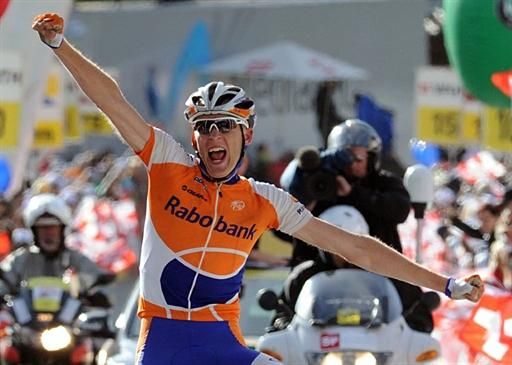 Rabobank has extended the contracts of Robert Gesink and Bauke Mollema to have both cyclists remain with the team through the end of 2014.
The riders, both Dutch, are expected to be crucial pieces of the Rabobank team's chances of being top contenders at all of the world's prestigious races. Gesink's contract is a sign of faith that the team has in him since he was sidelined with a broken femur following a crash at the Tour de France and a horrible crash during training which caused the injury.
Gesink and Mollema, both 25, are highly touted riders with plenty of accolades. Gesink won the Tour of Oman last year while Mollema was the 2011 Dutch Male Rider of the Year. The two are currently in the latter stages of training, getting ready for the season.
With Gesink joining Rabobank in 2007 and Mollema joining a year later, the two are ready to take over after both were able to show flashes of greatness last year.
By: Brandon Williams
---
---

Cycling Race Strategy: How to Make it the Best Win

A Guide On The Most Common Cycling Mistakes to Avoid

How To Avoid Cycling Injuries: A Beginner's Guide

UCI Road World Championships: Here's What You Should Know

The Complete Guide to Cycling Rules and Regulations

The Top Contenders To Watch For At Tour de France 2022

Basic Rules Of Cycling Sport - A Guide To Ride Like A Pro