February 4, 2015
Pierre Rolland Doubtful to Race Paris-Nice
Author: admin
---
---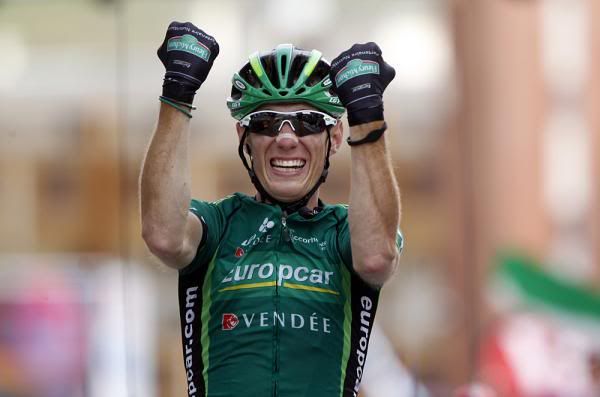 After suffering an injury during the Tour de Haut Var, Frenchman and Europcar rider Pierre Rolland may have to miss out on the Paris-Nice Race to the Sun this weekend.
Rolland had a scan that revealed a minor lesion on the cartilage of his right patella after he banged his knee. The injury occurred when his chain slipped and the knee hit the stem.
Although it appeared to be a small incident, Rolland will most likely miss Paris-Nice due to the pain that hasn't subsided in ten days. He already had to withdraw from Wednesday's Le Samyn race and is determined to come to a decision on his Paris-Nice participation sometime this afternoon.
Should he decide to race on the injured knee, it could put the rest of his season in jeopardy and that's not a risk Rolland is willing to take.
By: Brandon Williams Member of the Football Writers Association of America
---
---

Cycling Race Strategy: How to Make it the Best Win

A Guide On The Most Common Cycling Mistakes to Avoid

How To Avoid Cycling Injuries: A Beginner's Guide

UCI Road World Championships: Here's What You Should Know

The Complete Guide to Cycling Rules and Regulations

The Top Contenders To Watch For At Tour de France 2022

Basic Rules Of Cycling Sport - A Guide To Ride Like A Pro