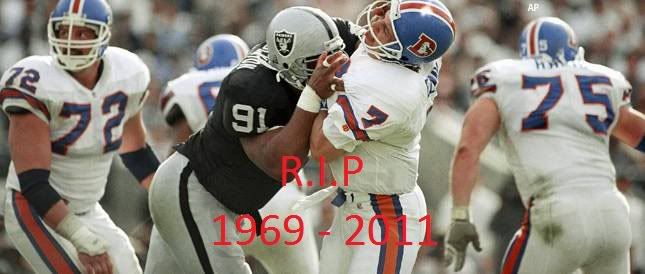 Earlier today, four-time Pro Bowl defensive tackle Chester McGlockton passed away.
The announcement today came from Stanford University, where McGlockton was currently finishing his second season as a defensive assistant with the staff.
After three collegiate seasons at Clemson, McGlockton entered the NFL as the 16th overall pick of the then Los Angeles Raiders in the 1992 draft. He spent 1992-1997 with the Los Angeles / Oakland Raiders before playing for the Kansas City Chiefs, Denver Broncos and New York Jets to finish out his 12 year NFL career.
For his career, he registered 555 tackles, including 51 sacks, 14 forced fumbles and four interceptions that propelled him to the Pro Bowl for four straight years starting in 1994.
He was 42.
By: Brandon Williams