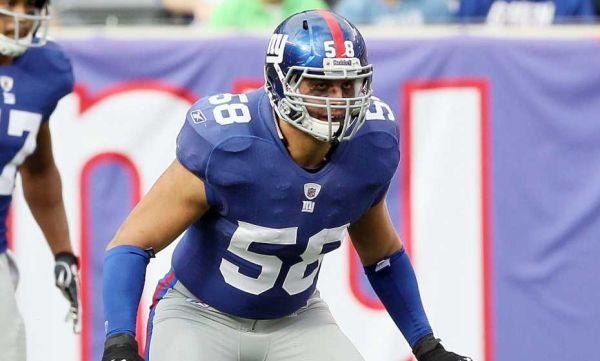 Almost two years ago, then Boston College linebacker Mark Herzlich was told that there was a possibility he might not walk again.
See, on May 14, 2009, Herzlich made the announcement that shocked everyone. He told the world that he had been diagnosed with a rare form of bone cancer known as Ewing's sarcoma. He was stunned, his family was stunned, his team and the fans were all stunned, but Herzlich wasn't going to take it lying down.
With his ability to walk and football career in jeopardy, Herzlich did all that he could to combat the disease. Then, on September 29 that same year, Herzlich announced that he was cancer free. He returned to football to start the 2010 season.
Fast-forward almost two years to Sunday, February 5, 2012.
Herzlich will not only walk, but he will take the field in Indianapolis to participate with his New York Giants teammates as they take on the New England Patriots in the Super Bowl. The Super Bowl, the battle of the best and a man who was once diagnosed with cancer is going to be participating.
Through his will and his power, Herzlich made this happen. He did everything he could and now he's living his dream by playing in a Super Bowl. Herzlich is doing what doctors said he might not do and what cancer tried to take away from him.
While the Giants will have a tough opponent in the Patriots, they will know they have a tough heart on their sideline in Mark Herzlich.