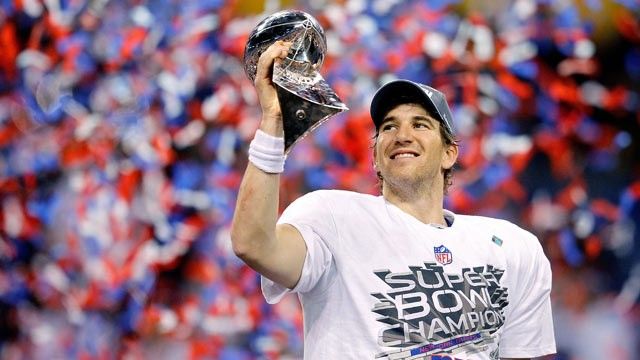 Just four years later and the outcome is the same as the New York Giants us a late drive to win the Super Bowl again, beating the New England Patriots 21-17.
Anyone that knows football, knows the storyline behind this game and between these two teams that dates back four years ago.
In 2008, these two teams met in Super Bowl XLII in Glendale, Arizona after the Patriots had gone undefeated throughout the regular season and were the heavy favorites against the 10-6 Giants. However, with Eli Manning at the helm, the Giants had a late score which pushed them to a three point win, 17-14.
History apparently felt like repeating itself this day as the Giants drove down the field late and won the Super Bowl again. Much like four years ago, there was a catch that had everyone buzzing as one of the deciding factors. Four years ago it was David Tyree with a grab and catching the ball with the help of his helmet, while this time it was Mario Manningham getting the Giants towards mid-field with a sideline grab in a spot where only he could get it.
The final play was a Hail Mary, which fell incomplete and ended Tom Brady's and the Patriots hope for redemption.
The win puts the Giants in a great spot, but it puts Eli Manning in an even bigger spotlight. The younger Manning has now helped his team win two Super Bowls over the last four years and the talks of being an 'Elite' quarterback are heating up fast. Could Eli Manning be elite? Possibly. Could he be Hall of Fame bound? Again, very possible.
When you look at numbers for Manning this season, it shows a lot to his character that he completed six comeback wins and threw 15 touchdowns in fourth quarters this season.
By: Brandon Williams