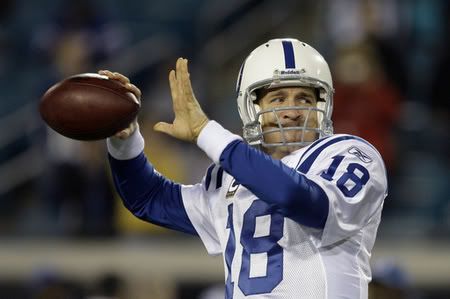 After weeks and weeks of speculation, the saga of Peyton Manning's next playing destination has just about come to an end as he has told his agent to get a deal done with the Denver Broncos according to ESPN.
Manning has been courted by multiple teams and his decision was coming down to the Broncos, the Tennessee Titans and the San Francisco 49ers. Now it is to be expected that a deal will be done soon putting Manning in the Mile High City within the next few days.
The move to bring in Manning opens up the door for possible deals that would send last year's media and fan favorite Tim Tebow out of town. It is expected that the team will in fact try to trade Tebow within the coming weeks.
Manning ends a saga that once included up to 12 teams having interest in the 36-year-old signal-caller.
Now the teams that were vying for Manning can continue with their free agency plans to add pieces amongst the rest of their team. Peyton Manning, barring any difficulties in the contract talks, will be quarterback for the Denver Broncos in 2012.
UPDATE: The deal has officially been signed and announced and the contract appears to be for five years, worth $96 million.
By: Brandon Williams Member of the Football Writers Association of America