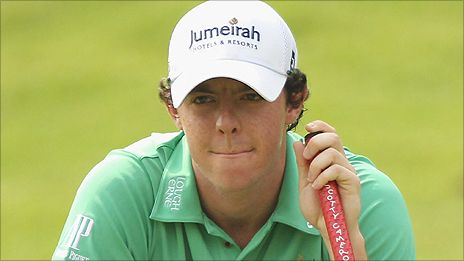 Just 22 years of age, Rory McIlroy is one of the top golfers in the game.
Turning pro at the age of 17, McIlroy is in his fifth year of progression. He's the reigning United States Open winner. He is also currently co-leader at the Abu Dhabi HSBC Championship along with Robert Karlsson.
The best part for McIlroy is that he's paired with Tiger Woods and number-one ranked Luke Donald for the event.
When you look at McIlroy and see how much his game has progressed over the years and the fact that he is still just 22-years old, it's easy to see why many will consider him the future of the game. He's a talented player and has a long career ahead of him.
If McIlroy can continue his success at Abu Dhabi right now, he will open the 2012 season in great shape and be a threat to all majors the entire year. McIlroy, for one, is hoping that the Tiger Woods of old doesn't come back to slow his process of winning now.
By: Brandon Williams