February 4, 2015
Boston Bruins Goalie Tim Thomas Declines Opportunity to go to the White House
Author: admin
---
---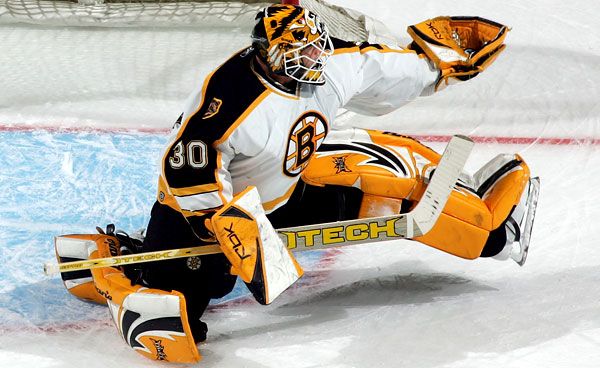 Tim Thomas didn't join the rest of his team when they visited the White House and he didn't join the rest of the Boston Bruins on the ice during their 5-3 loss to the Washington Capitals on Tuesday.
It was Thomas' decision not to join the team on their trip to the White House came down to him not believing in the federal government as it stands now. However, general manager Peter Chiarelli said Thomas not playing was not a punishment for Thomas' boycott and that the team knew of Thomas' plans for the last three months.
During the loss, Bruins goalie Tuukka Rask started and made 22 saves.
It is not expected that Thomas' decision to boycott the White Visit will play a negative role on the team's chemistry despite disagreement about the situation. Although players have spoken about the situation and not all of them agree with what happened, they will move forward as a team and go about business on the ice, not allowing the incident to demoralize the team.
By: Brandon Williams
---
---

How The Evolution Of Hockey Has Changed The Game

The Best Tips That Are Ideal For Playing Field Hockey

A Beginner's Guide: Rules for Indoor Field Hockey
Women's FIH Hockey World Cup: What Can Fans Expect?

Iowa Wild vs. Henderson Silver Knights - Fight For Playoffs

Dallas vs. Chicago - Everything About The Upcoming NHL Match

A Closer Look At Edmonton Oilers vs. Capitals Hockey Match