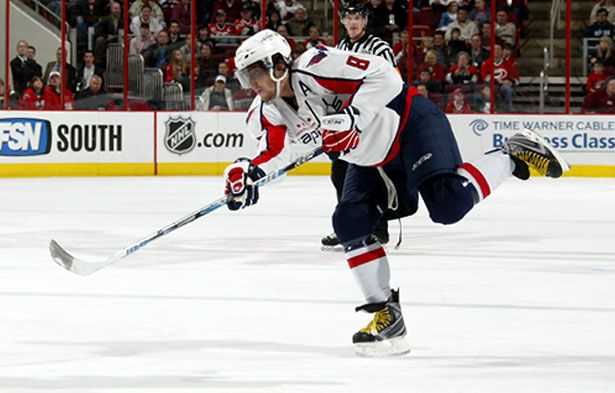 The NHL All-Star game will be without Washington Capitals forward Alexander Ovechkin, who pulled himself from the competition.
Ovechkin, who was issued a three-game suspension for a hit on Pittsburgh Penguins defenseman Zbynek Michalek, has backed out of the game. His replacement will be Michalek's teammate, Penguins forward James Neal. Neal is the Penguins leader in goals with 27 and second on the team in points, compiling 47.
Today will be the NHL All-Star fantasy draft in which the two team captains -- Daniel Alfredsson of the Ottawa Senators and Zdeno Chara of the Boston Bruins -- will select their players to divide the All-Stars into two teams.
Meanwhile, Ovechkin has decided that if he is suspended, he didn't want to be a distraction by participating in the All-Star game which he was still eligible to do despite the regular three-game suspension. His season has been underwhelming as well, which some could see as a real reason that Ovechkin shouldn't be there.
Ovechkin is still one of the best players in hockey, so it's a bit upsetting for NHL fans with some of the top players in the world -- Ovechkin, Sidney Crosby and Jonathan Toews -- will not be in on the festivities.
By: Brandon Williams