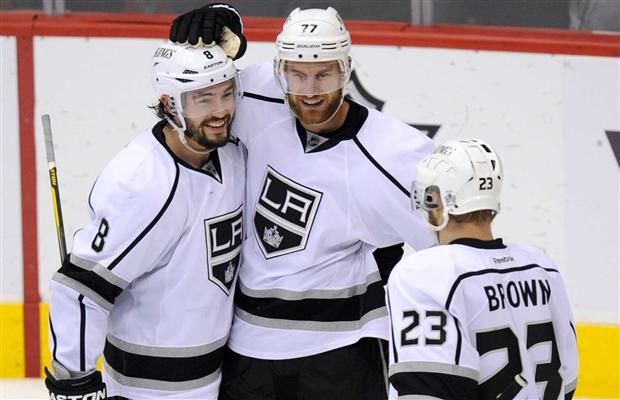 Even with the Phoenix Coyotes delivering questionable hits, the Los Angeles Kings won game two of the Western Conference finals with a dominating 4-0 performance.
With Jonathan Quick providing a shutout in the net and Jeff Carter getting the first Kings' playoff hat trick since Wayne Gretzky in 1993, Los Angeles is off to a quick 2-0 lead in the conference finals and now head back home.
The win was the seventh straight overall for the Kings, 7-0 on the road in these playoffs and their ninth straight road playoff win over two seasons. The latter two tie NHL records.
The Coyotes were targeting Dustin Brown all night, trying to take him out of the game, but that didn't stop the rest of the Kings from providing a spark.
With the way the Kings are playing, this series could be another short one for them.
Other sports news:
The Indiana Pacers took advantage of the Miami Heat without Chris Bosh by winning game two of their series 78-75. The series is now tied 1-1 going to Indiana. In Bosh's absence, the league MVP LeBron James scored 28 points and Dwayne Wade scored 24, but it wasn't enough as nobody else on the team had more than five points on the game.
By: Brandon Williams Member of the Football Writers Association of America